The City of Elephant Butte is home to the largest lake in the state and also The Sierra Del Rio Golf Course. We are the premier destination for recreational boating in the beautiful state of New Mexico.
Enjoy our local restaurants, hotels, motels, fishing guides, watercraft sales and rentals, city park and our beautiful walking trail.
Elephant Butte is a unique community with friendly customer service oriented staff.  Residents and visitors enjoy a relaxing time at The Sierra Del Rio Golf Course for a round of 18-hole golf course, restaurant and bar, pro-shop all with breathtaking views of Turtleback Mountain.

Our City hosts annual events which can be viewed on our City Calendar. We have a grand Community Center to accommodate large gatherings. Schedule your event today.
We offer a relaxing "Lake Lifestyle" community and invite you to come live and work where you play.  

Phillip Mortensen
Mayor of Elephant Butte
"I welcome you to the City of Elephant Butte and our web page. We strive to keep our residents and visitors informed of the wonderful things happening here. If there is anything we can help you with, please send us an email, or contact the staff at City Hall"
(Click to see our City Events)
(Read City News and General Announcements)
Our History
In July 1998, the City of Elephant Butte became New Mexico's 101st incorporated community. For over a year preceding the incorporation, a group of enthusiastic, community-minded citizens completed population census and financial analysis, as well as a surveyed citizen attitudes toward incorporation before the actual vote was held. After incorporation, a solid Mayor and Council form of government was established.
Notice is hereby given that Ordinance 217 will be presented for final adoption on Wednesday, October 25, 2023, at a Regular City of Elephant Butte City Council Meeting at 2:00 pm. The City of Elephant Butte will make its meetings open to the public. This... read more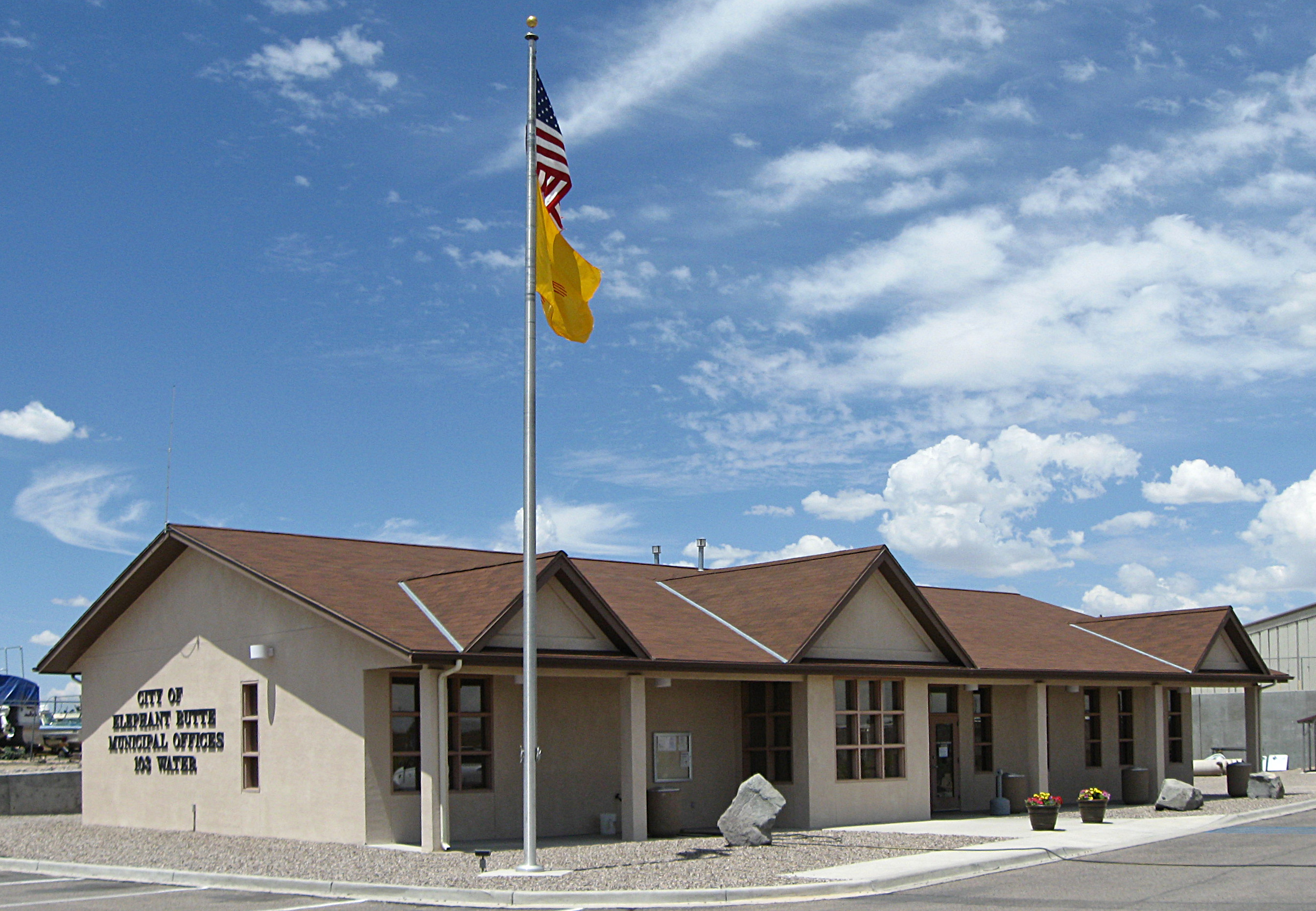 City Administrative Offices: 103 Water St.
(575) 744-4892
City of Elephant Butte Recycling Center
Aluminum and Cardboard Only
Monday – Thursday 8:00am – 3:00pm
100 Water (Across From City Hall)
Fire Department: Annex Building, 101 Water St.
(575) 744-5000